About LCA Aviation Museum
LCA Aviation Museum is located in Global Center Chengdu, China. It is the first privately operated domestic aviation museum. This museum was built from 2016 by Lichao Conglomerate, which has begun test operation.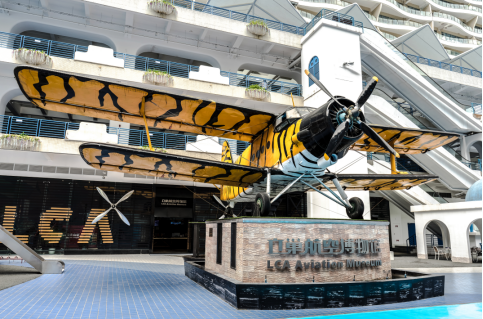 LCA Aviation Museum covers an area of about 5000 square meters, including aviation science and technology hall, history gallery, city waiting hall, multimedia lecture hall, simulated flight hall, aviation themed restaurant, aviation derivatives shops and functional zone with training center. Aviation Museum of LCA posse thousands of aviation valuable materials and documents.Central exhibits including PT-17, Bell 47G, Cessna 172R, Nanchang CJ-6,Nanchang Y-5, Fighter Aircraft F-7, Jie Fang-5A, Fengru Aircraft No.2, BW-C, P-51, PiperJ3,EipperQuicksilver,CFM56-3,WP-5,Wp-6,WP-7 with other aircraft and engine treasures.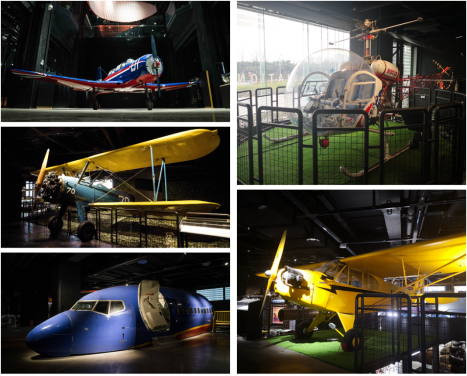 LCA Aviation Museum using latest hi-tech means and exhibition design concepts to revel the whole flying course of mankind and the power of aviation science and technology comprehensively and distinctly.Meanwhile, LCA Aviation Museum has fixed wings, helicopters, parachute gliders and hot-air balloons outside the field, which provide a variety of flight or training needs for visitors. It will also hold aviation events, lectures, tourist activities at regular intervals.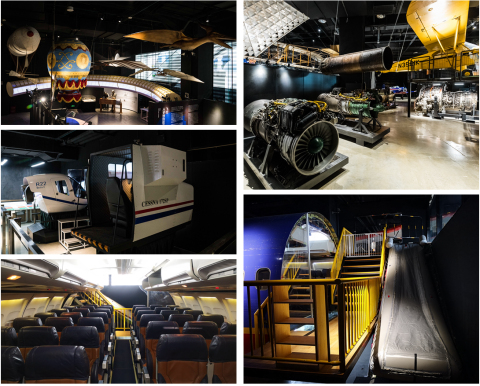 As a non- profit mass-run enterprises and community organization(on registering), LCA Aviation Museum is aimed at creating micro-ecology of Chengdu NGO aviation education industry. To be the foundation of Sichuan social benefit and volunteer activities, foundation of national defense education and aviation personnel training and practicing center, LCA Aviation Museum is trying to construct a platform for Chengdu and its surrounding area with more professional aviation communications, bringing about communication and ideas collision among aviation scientists and technician, between science popularization education and society & culture, gaining acceptance and well-received by aviation professionals at the same time.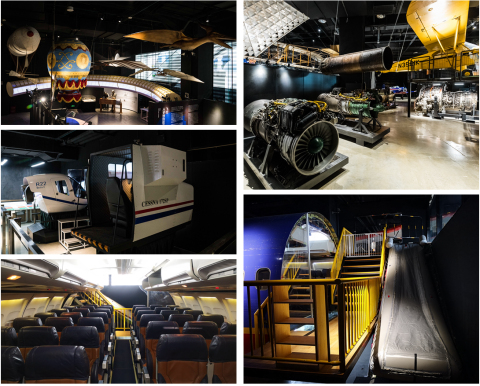 立巢航空博物馆作为公益非营利性的民办非企业(申请注册中),旨在打造成都的民间航空科普教育产业微生态。力争成为四川省社会公益和志愿者活动基地、四川省青少年科普教育实践基地、爱国主义国防教育基地、航空人才培育和实践基地!力争构建成都及周边地区的专业航空交流平台,实现航空科技、科普教育与社会人文之间沟通和思想碰撞,并得到广大航空专业人士的欢迎及认可。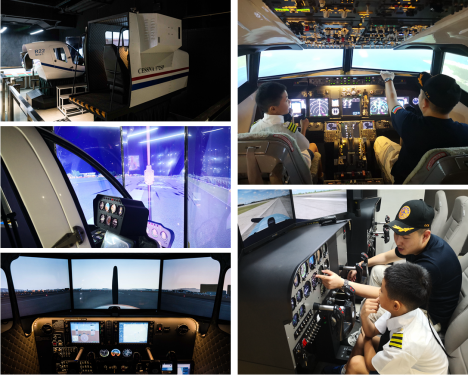 To see,to hear, to touch or even to eat aviation, we try to combine high-end aviation with people's daily life and children training. Using aviation museum to complete popularity of aviation science and technology. Connecting industry, connecting society, connecting the world is the design and operation purpose of LCA Aviation Museum.